LeoVegas AB
The popular gambling site LeoVegas is run by the Malta-based Leo Vegas Gaming Ltd, which is a subsidiary of the Swedish company LeoVegas AB.
Leo Vegas offers casino, live casino and sports betting and is considered a trailblazer in the field of mobile gambling. Right from the start, the LeoVegas gambling site was optimized for play on mobile devices, while also working seamlessly on more traditional computers.
The two main markets for Leo Vegas are the Nordic countries and the United Kingdom. The company, including subsidiaries, has offices in Sweden, Malta, United Kingdom, Poland, and Italy.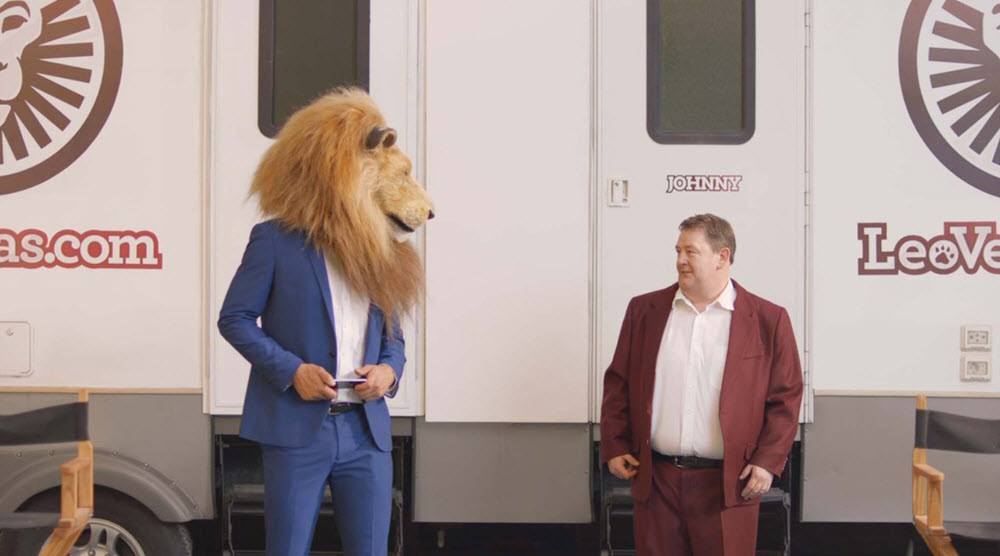 A bit of history
The Swedish company Leo Vegas AB was founded by Gustaf Hagman and Robin Ramm Ericsson in 2011.
The casino site Leo Vegas opened in 2012.
In 2013, Leo Vegas had less than 55,000 depositing players. In 2014, the number exceeded 100,000 people and it reached the 200,000 mark in 2015.
Over the years, several acquisitions have been completed, including the purchase of Royal Panda, Rocket X and Winga s.r.l. Leo Vegas has also obtained majority stakes in GameGrounds United and Pixel Holding Group Ltd.
Short facts
Headquarters
Leo Vegas AB is headquartered in Stockholm, the capital of Sweden.
Trading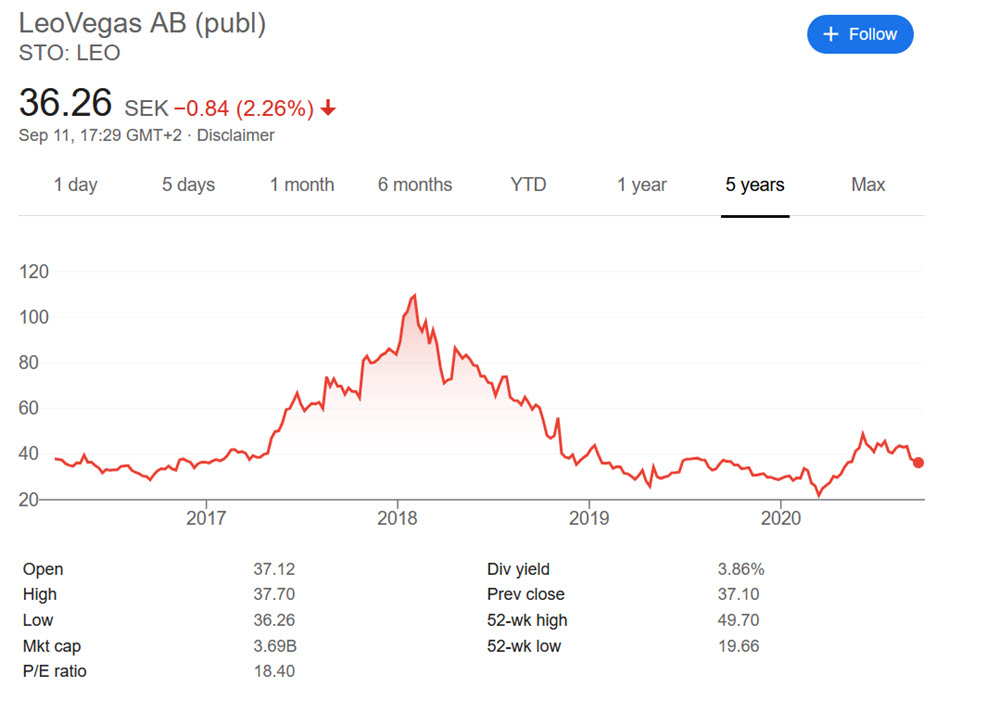 The parent company LeoVegas AB is a publicly traded stock company listed on the main market of Nasdaq Stockholm. The IPO took place in March 2016 and Leo Vegas AB was on Nasdaq First North Premier until it was moved to the main market in early 2018.
ISIN: SE0008091904
Leo Vegas Ltd
Leo Vegas Ltd, a Malta-based subsidiary of Leo Vegas AB, is handling the gambling operations. (Malta is a small island nation and European Union member located in the Mediterranean Sea.)
Gears of Leo
Gears of Leo, a Sweden-based subsidiary of Leo Vegas AB, is responsible for technical development.
Licenses
For European Union members where Leo Vegas does not hold a nation-specific gambling license, they utilize their Malta Gaming Auhtority license from the EU member Malta.
Examples of countries where Leo Vegas have been granted a nation-specific gambling license are the United Kingdom, Spain, Denmark (since 2016), Germany (since 2018), and Sweden (since 2019).
Why did Leo Vegas become such a sucess?
When Leo Vegas opened its virtual doors in 2012, many existing online casinos were struggling to adapt themselves to the world of smartphones. Many were moving along really slowly, or rolling out half-baked solutions. It wasn´t uncommon for gambling sites and software providers to only offer a very small selection of specially adapted casino games for mobile play, and many also lacked the technology required to allow their players to effortlessly make deposits and withdrawals on their smartphone or tablet.
Leo Vegas went the other way around. Instead of first creating an online casino and then try to patch and adapt it to work on mobile devices, they built a casino that worked perfectly on both stationary and mobile devices right from the start. Unsurprisingly, the players responded well and the rest is history.